Welcome to the Early Years Foundation Stage page. If you would like to find out more about our Early Years unit please contact the school on admin@dishforth.n-yorks.sch.uk
Other useful information
50 recommended books for Reception
EYFS Entitlement letter to parents
Our Learning
We have had a very busy start to the year.
Titch -We started the year reading the book "Titch". We enjoyed flying our kite on the school field and then made our own kites.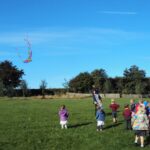 Growing -We found that we had blackberries growing in our outdoor area. We picked the blackberries and some apples off the trees and made blackberry and apple crumble. We all enjoyed tasting our crumble.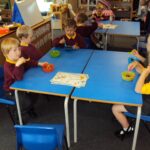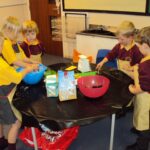 After making our crumble we discovered more things growing in our garden. We discovered there were potatoes growing under the soil and beans growing on a beanstalk, so we harvested them!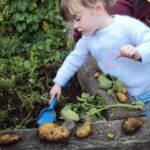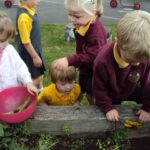 Triangles – Whilst exploring the number "three" in our maths we learned about triangles. We used hammers and nails to make triangle shapes on wood. We wrapped wool around the nails to make our triangle and used mathematical language to describe the triangle.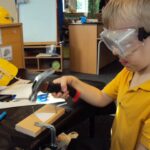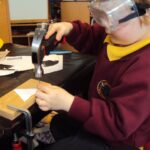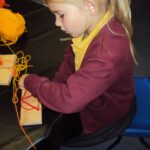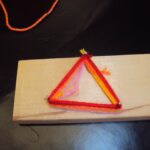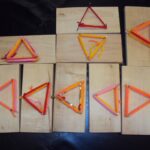 We're going on a Bear Hunt
We really enjoyed reading "We're Going on a Bear Hunt". We finished our topic by going on our own bear hunt in the school grounds. We explored the "squishy squashy mud", the "swishy swashy grass" and "stumble tripped" through the forest.